Featured Product
With new technology built-in, we have made our TV antenna more professional and smarter.
[Newest 2019] Amplified HD Digital TV Antenna
[CRYSTAL CLEAR HD TV CHANNELS] – Antennamaker tv antenna can receive OTA signal channels within 120 mile range with the HDTV amplified signal booster.

[FULL FREE HD CHANNELS] – HDTV Antenna lets you enjoy over-the-air networks in your area without paying a monthly fee.

[2019 HIGH-STRENGTH MATERIAL AND DESIGN]: Antennamaker always adopting the newest environmentally friendly flame soft material.

[DETACHABLE AMPLIFIER SIGNAL BOOSTER] – You can choose hdtv antenna amplifier connected or without connected depending your distance from the tower or your signal receiving.
$25.99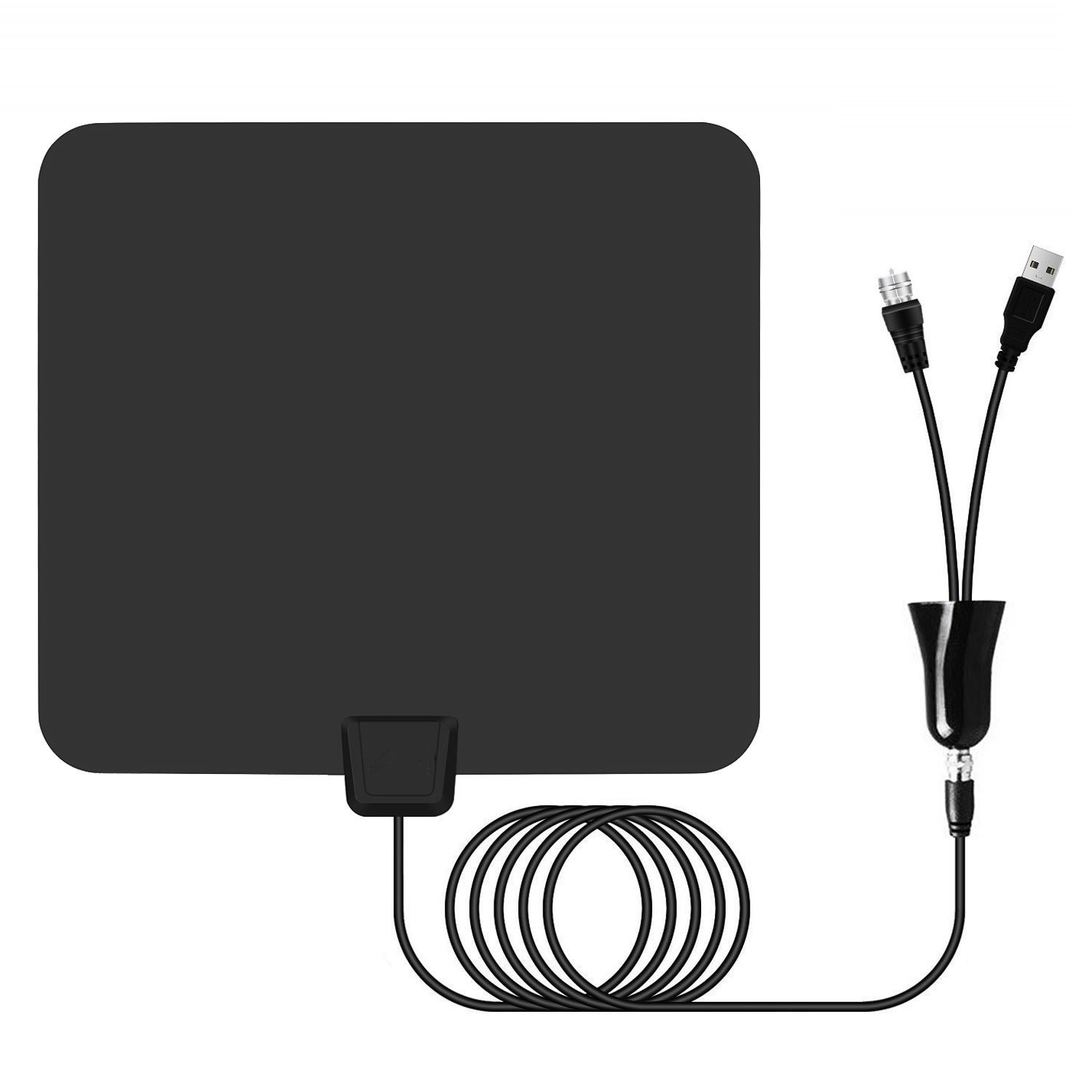 Our Customers Say
"The antenna was able to scan 38 local cable channels. Before buying, I checked into the number of TV stations the antenna was projected to capture in my area. It turned out to be a pretty accurate prediction. Which in my case is pretty good considering we live in a area where any type of signal is hard to pick up because there are a ton of trees around. The images on my television shows up crisp and clear! Antenna works very well if placed on an exterior wall, near a window, and as high on the wall as you can get it."
"This antenna works great. I hid it behind my TV and it still picked up 17 channels. The popular channels like CW, ABC, NBC, and FOX have High Definition and Standard Definition options. So a total of 13 different local channels without counting those duplicates. One channel was picked up from Alabama, which is slightly over 75 miles from where I live. Attached are pictures showing the location of the antenna and the channels I picked up in Panama City, FL. I broke my phone's rear camera lens so I apologize for the low quality pictures!"
Why Choose Us?
We supply premium professional UPGRADED HD TV Antenna with affordable prices.